Checking Lab Challenge 3 (VTP, STP, EtherChannel)
You are tasked to check the network configuration of a new company and answer some related questions. This company has four switches connected as shown in the topology below.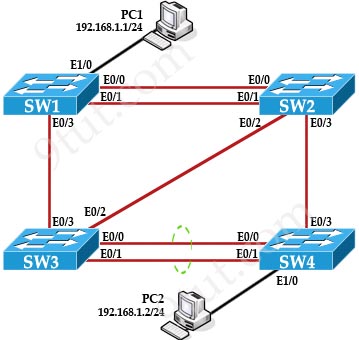 This is the link to access this challenge: http://congressreiki.ranm.org/?all=lab_challenges/Checking_Configs_Switch/
Note: You are not allowed to configure anything by company policy. The network is operating correctly so just use various "show" commands to learn how this network works.