Checking Lab Challenge 4 (VTP, STP, EtherChannel, NAT, OSPF, HSRP)
Introduction
You are tasked to check the network configuration of a new company and answer some related questions. This company has four switches and four routers connected as shown in the topology. Because of security reasons, the traceroute commands are disabled on all devices.
Note: You are not allowed to configure anything by company policy. The network is operating correctly so just use various "show" commands to learn how this network works.
This lab is good to help you understand how a simple network with routers and switches work together. But it includes many CCNA topics so you should grasp the concept well before taking this lab challenge.
The topology of this lab is shown below.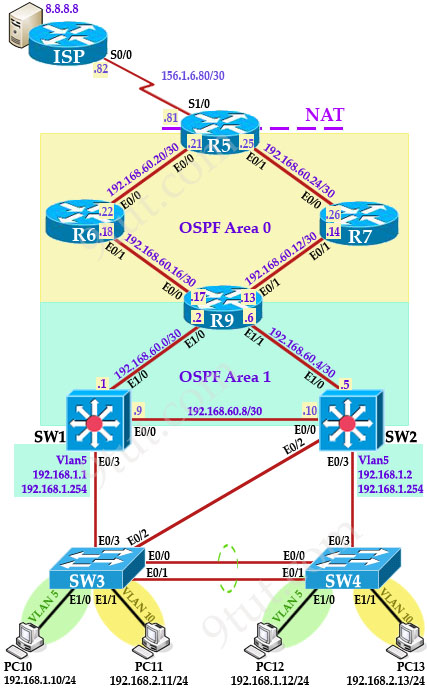 This is the link to access this challenge: http://congressreiki.ranm.org/?all=lab_challenges/Checking_Configs_CCNA/
Note: There is a question about HSRP Route Tracking which is out of scope of CCNA so please ignore it.