TroubleShooting Lab Challenge 3 (Switch Basic)
You have just been recruited to the TUT company. Recently your company has just setup a new network with five switches and three routers. Unfortunately, the network administrator forgot to write interface labels for the topology. You are only allowed to access the Command Line Interface (CLI) of Sw3. Use various "show" commands to answer the questions.
Note: You are not allowed to configure anything by company policy. So just use various "show" commands to find out the answers.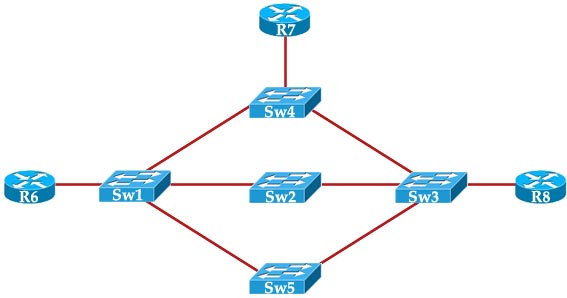 Please access this lab challenge via this link: http://congressreiki.ranm.org/?all=lab_challenges/TroubleShooting_Lab_Challenge_3/